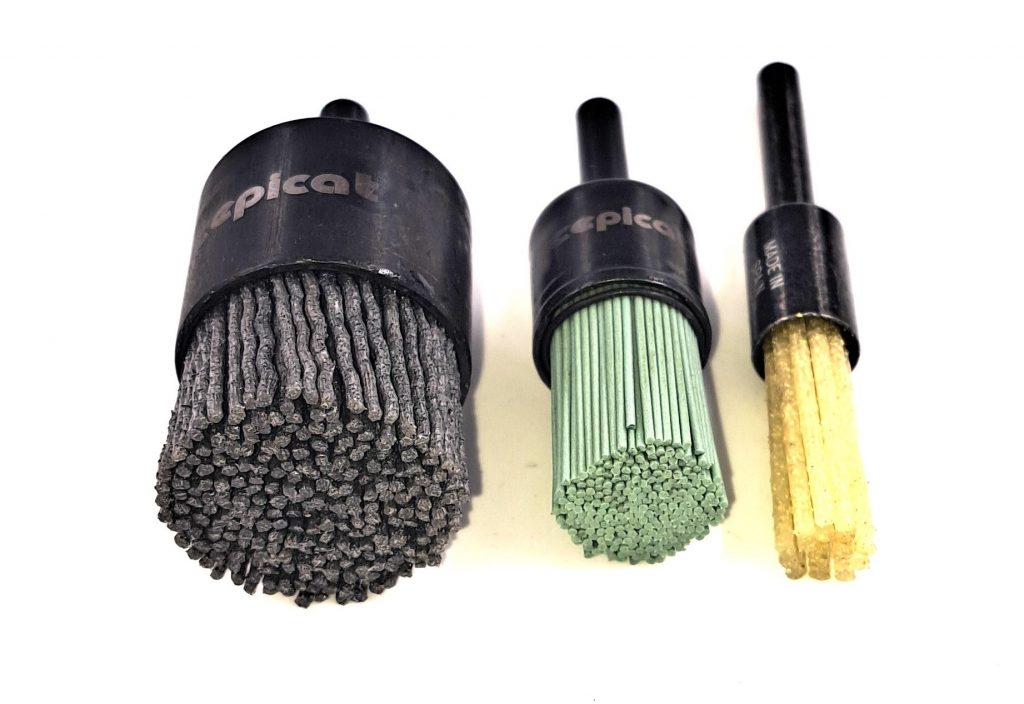 Cepicat announces the launch of Cepimet End Brushes for metal!

These tools work best for robotic deburring and for hand-held power tool deburring.
The Metal Brushed can be made of diamond, Silicium, ceramic and Abramax (oxid aluminium).
Its applications and uses are:
Removal of burrs, scale, paint and all kind of adhesions.
To access to difficult areas.
Cleaning pipes, moulds, pistons, etc.
If you want more information about this product, contact us at info@cepicat.com!